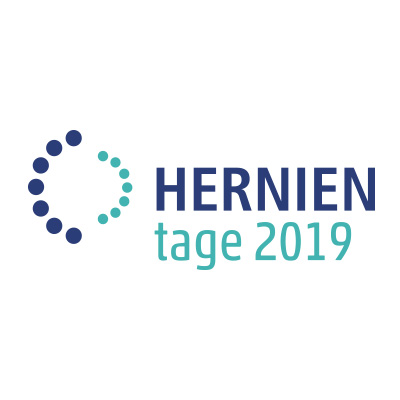 Hernientage 2019
After Hamburg 2017 and Cologne 2018, the Hernia Days 2019 will return to Berlin!
The main theme of the 16th Hernia Days will be LEIDENSCHAFT hernia surgery.
This play on words implies our passionate approach to the controversial topic of hernia surgery, but also the problems that still sometimes cause suffering in our hernia patients today.
We want to discuss these problems with you and provide practical help for our everyday surgical life, especially in the form of lectures, debates and panel discussions.
In addition to the scientific program with the interactive TED surveys, we also offer you live surgeries and video demonstrations in Berlin to convey practical know-how realistically.
We are very pleased that we have once again succeeded in attracting numerous national and international speakers and guest surgeons to the Hernia Days 2019 in Berlin.
Our topics of the scientific meetings are:
– Passionate athletes with groin pain – new concepts?
– Passionate tailoring – but how?
– Suffering inguinal hernias – new concepts for chronic pain?
– The suffering of collagen sufferers? New scientific findings?
– The suffering of recurrent hernias – overrated?
– The suffering of scar and trocar hernias – undervalued?
– Passionate hernia surgeons – What helps in humanitarian work?
For the convivial get-together we will again prepare something extraordinary in a special ambience… Let us surprise you!
As in previous years, the Hernia Days will be accompanied by the 13th German-language HERNIE kompakt continuing education course and the 4th HERNIAMED study meeting, as well as a major international industrial exhibition.
Secure your early booking discount until 1 December 2018!
We look forward to seeing you again in Berlin!
Ralph Lorenz, Bernd Stechemesser, Wolfgang Reinpold